Note: A newer post Migrating Open Source projects on Travis

CI

to fix GitHub

API

limit problems has information on how to fix the problems described below.
Last week, GitHub's Dependabot created a pull request with a fix to a vulnerability found in the development dependencies of one of my FOSS projects. This was a bump to Mozilla's bleach, a project that GitHub states is used by more than 61,000 other projects.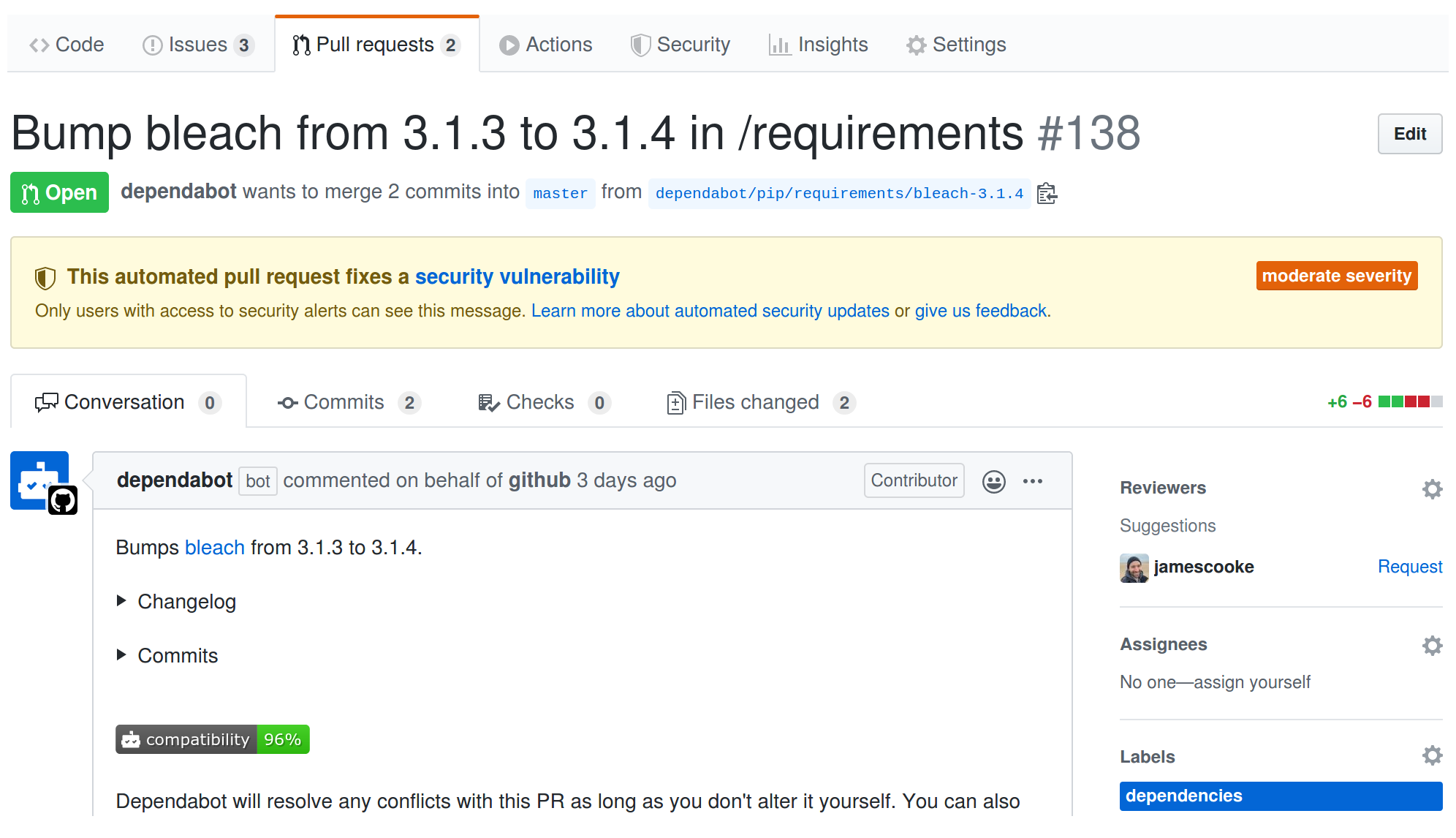 Flake8-AAA's repository is wired into Travis CI to provide automated execution of its test suites across all supported versions of Python. Better still, because Flake8-AAA is an open source public repository, Travis provides the computing power to run these tests for free. I've always found Travis reliable and stable, so it's a requirement that pull requests have a "green" Travis build before merging into Flake8-AAA's master branch.