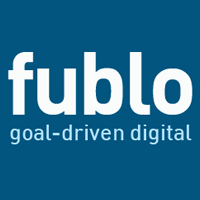 … previously a digital agency
Hi. You're looking at this page because you've followed a link to a page on fublo.net - this was previously the website of Fublo Ltd, a small digital agency in London that closed in August 2012.
Previous work
My name is James, and I was previously an owner and a director of Fublo.
"Soon" I'll write up the work that Mark, Oliver and I did for clients like Fallon London, Time Out and We Are Social.
Now we're each pursuing different careers working on various projects, but still all based in London.
Current work
Currently I'm working as a Python contractor, mainly on web projects. There's more information and my contact details on the About page.
Thanks for stopping by.